‍ ‍ to Gossip Girl! The site ABOUT the Upper East Side, FOR the Upper East Side, and BY the Upper East Side!

‍ ‍ The latest "411" on all the in people.
‍ ‍ Archives


‍ ‍ See what the fashionistas of the UES are wearing.
‍ ‍ CURRENT PHOTO GALLERY


‍ ‍ Your invitation was probably lost in the mail! But don't worry, we'll let you know what you missed.

Spotted: An Affair to Remember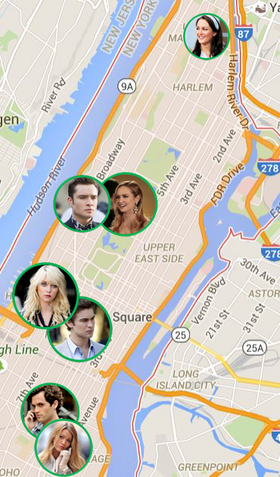 Spotted: N, alone in the cold, just frozen out by one cold heart. We thought it was pretty obvious you shouldn't mix business with pleasure, N. Will Little J and N fix their issues, or is this an affair to remember? S and D sipping coffee at Saint Ambrose's, and V also happened to walk in, and then walk right back out. Yesss. Poor V. Haven't you heard the expression "the early bird gets the worm"? B and C are officially the couple of the month on our radar, but how long will the marriage really stand? After all, we spotted C with Little Miss Ivy Dickens in the back of his limo. Making a deal? Or just two old friends catching up? Hmm.. Georgina Sparks is officially back in town, and on her arm, is the one and only Jack Bass. We're all dying to know if C's run-in with Ivy Dickens is related to the delicious news of G and Uncle Jackass. Is there more to the story, or am I just being anxious? No matter what the deal is, I can be sure that this will be one hell of a summer.
xoxo GOSSIP GIRL
Every Thursday at 6/5c, only on GG Wiki.
Ad blocker interference detected!
Wikia is a free-to-use site that makes money from advertising. We have a modified experience for viewers using ad blockers

Wikia is not accessible if you've made further modifications. Remove the custom ad blocker rule(s) and the page will load as expected.