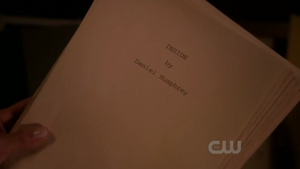 Inside is the first novel written by Dan Humphrey in the Gossip Girl television adaption. Written over the course of the series' first four seasons, Inside is a fictional retelling of the lives of Dan and his friends.
Characters
Edit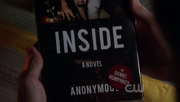 Locations
Edit
Like the Gossip Girl novels and television series, Inside takes place in New York City, primarily on the Upper East Side. Notable locations include:
Inside OutEdit
Inside Out is the tell-all novel and exposé chronicling the lives of the Upper East Siders by Daniel Humphrey. While Dan's first novel, Inside, was fiction, Inside Out is basically a retelling of those same events using real names, detailing what actually happened behind the scenes. As he could not find a publisher willing to buy the work unedited and in its entirety, Dan resorted to having Inside Out published in The New York Spectator before reaching a deal with Vanity Fair. However, the book's final chapters, as well as the reveal of Gossip Girl's true identity, were once again published in The Spectator.
Film adaption
Edit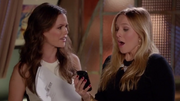 Once Inside reached the bestseller list, a battle broke out over the film rights to the novel. By the series finale, the film adaption of the novel's follow-up, Inside Out, had begun production.
In the series finale, the casting process had begun for the film adaption of Inside Out, the follow-up to Inside. Below are those considered for their respective roles:
Ad blocker interference detected!
Wikia is a free-to-use site that makes money from advertising. We have a modified experience for viewers using ad blockers

Wikia is not accessible if you've made further modifications. Remove the custom ad blocker rule(s) and the page will load as expected.