Jennifer Tallulah "Jenny" Humphrey is a main character in the Gossip Girl television series and a recurring character in the novels of the same name. The younger sister of Dan Humphrey and best friend to Eric van der Woodsen, Jenny is introduced as an aspiring social climber at Constance, competing with Blair Waldorf for the position of queen bee.
Jenny served as a main character in the television series from seasons one through four, though she did not appear again until the series finale, "New York, I Love You XOXO."
Jenny appeared in 66 episodes.
Television series
Edit
Jenny Humphrey is the daughter of former musician player Rufus Humphrey and artist Alison Humphrey, who leaves the Humphrey household to pursue her art, and is the younger sister of Dan Humphrey. In Seasons 1 and 2, she lives in Williamsburg with Dan and Rufus, she is joined for a short time by her mother, however her parents decide to split for good, so her mother moves back to Hudson. In Season 3, Jenny moves in with her new family; step-mother Lily, step-siblings Chuck, Serena and Eric. She is now living in the center of Manhattan but this turns out to be a mistake; she is banished by Blair and decides to live with her mother in Hudson. She returns to Manhattan for brief periods in Season 4, but still lives in Hudson.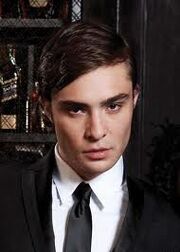 This character has a Photo Gallery.