Poppy Lifton was a recurring character of the television series Gossip Girl. The character is portrayed by Tamara Feldman in the television show.
Poppy Lifton first appears as a beautiful socialite friend of Serena's in the episode The Serena Also Rises. As Serena and Blair were on the outs back then, Poppy convinces Serena that she shouldn't be afraid to shine and leave Blair behind in the aftermath of Eleanor Waldorf's fashion show where they were impromptu models. Poppy's comments lead Serena to visit Yale and almost take Blair's dream away from her, even though they mend their friendship shortly after.
Poppy appears again in Remains of the J to help Serena plan Jenny's birthday party, but also reminds Serena how staid her life has become. As a result, Serena leaves with Poppy and her boyfriend Gabriel to Spain for the
weekend which leads to more than just a vacation...
When Serena returns, she is convinced she and Gabriel had got married in Spain, although this later turns out to be false. And a bond is formed between Serena and Gabriel over a family dinner. Poppy and Gabriel are later found out to have hatched a plot for Gabriel to seduce Serena and con her family and friends out of their money in a Ponzi scheme. Although Gabriel seems to actually have fallen in love with Serena, Poppy only cares about money until Blair uses Georgina to lure Poppy out. Even then Poppy escapes with the money until Georgina takes her revenge and got it back from her. It is revealed in season 3 that Georgina somehow managed to get Poppy deported temporarily. 
It seems Georgina is the only one able to get through to Poppy who only cares about herself and how much money she has. She doesn't care about her 'friendship' with Serena or Gabriel.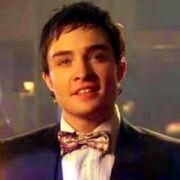 She reappears in Season 6 when Blair sabotaged her fashion line because they were using the same fabric.