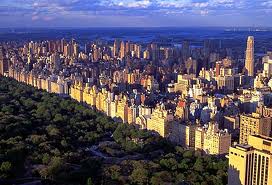 The Upper East Side is a neighborhood in the borough of Manhattan in New York City and is home to a majority of the characters within Gossip Girl. Situated between Central Park and the East River, the Upper East Side is one of most affluent neighborhoods in New York.
Novel Series
Edit
With the exception of Dan and Jenny Humphrey who live on the Upper West Side, all of the main characters reside on the UES.
Television Series
Edit
In the Gossip Girl television adaptation, almost all of the main characters (Serena van der Woodsen, Blair Waldorf, Nate Archibald, and Chuck Bass) reside on the UES. Dan and Jenny Humphrey live in Brooklyn.
In the third season, Chuck purchases The Empire Hotel and moves into it with Nate; essentially moving to the Upper West Side.
Residences
Edit
Familial residences
Edit
The exterior location of the Van der Woodsen penthouse is the Milan Condominiums building, which is not located on the Upper East Side.
Ad blocker interference detected!
Wikia is a free-to-use site that makes money from advertising. We have a modified experience for viewers using ad blockers

Wikia is not accessible if you've made further modifications. Remove the custom ad blocker rule(s) and the page will load as expected.