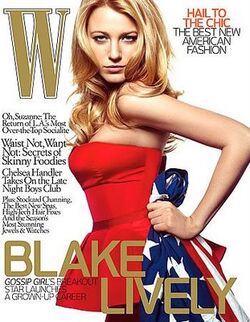 W Magazine is where Dan Humphrey and Blair Waldorf start internships and work with Damien Darko in the fourth season. Blair lands a permenant job there when she makes her boss Epperly realise that she doesn't enjoy the job anymore.
However it's a lot more difficult than Blair realises it would be so she re-enlists Dan to help her. Before being sacked/walking out after she realised just how much work it was.
Ad blocker interference detected!
Wikia is a free-to-use site that makes money from advertising. We have a modified experience for viewers using ad blockers

Wikia is not accessible if you've made further modifications. Remove the custom ad blocker rule(s) and the page will load as expected.