A member of NYU's drama club who becomes friends with Dan and Vanessa . Dan incidentally leads her on throughout the third season. When Vanessa earns the spot for Tisch's writing program that both she and Dan had been competing for, a frustrated Dan accidentally tells her that Vanessa didn't submit her original writing and Willa sets out to convince her father to remove Vanessa from the program.
Dan is shocked to discover that Vanessa did submit a different story and goes to a party in
Brooklyn
to undo Willa's damage. Willa expected a gracious Dan and attempts to kiss him but Dan rejects her advances. Willa tells Vanessa that Dan sabotaged her position at the writing program.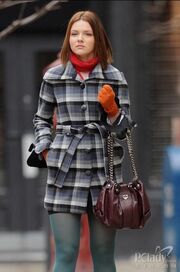 Ad blocker interference detected!
Wikia is a free-to-use site that makes money from advertising. We have a modified experience for viewers using ad blockers

Wikia is not accessible if you've made further modifications. Remove the custom ad blocker rule(s) and the page will load as expected.